Poster Presentation Guidelines
Posters have become an increasingly popular method for presentation of research at scientific meetings, as they promote greater interaction between the researcher and other scientists. A properly constructed poster can be used repeatedly, and become part of a long-term display.
Size Guidelines
The boards being provided are meant to be shared by two presenters on each side. Therefore, please print to no larger than 4 feet wide by 3 feet high. Posters that are larger than this size will be folded to fit and only the visible portion will be eligible for judging.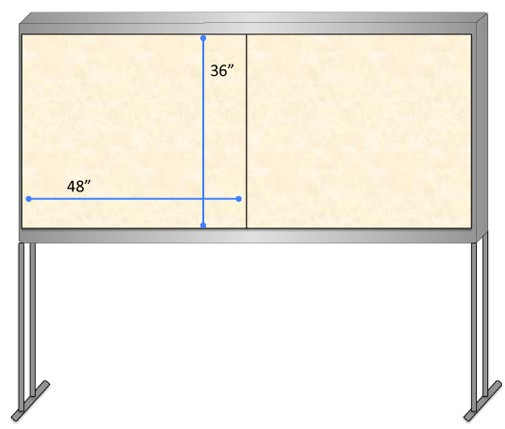 Include the abstract title, author name[s], and the institution where the work was completed in large letters at the top of the poster.
Use headings: Background, Methods, Results, and Conclusions
Posters should stimulate discussion. Therefore, keep text to a minimum.
Emphasize graphics and ensure that every item included is necessary.
Pay attention to the overall visual design of the poster.
Place related materials (e.g. photo with accompanying text) close together, and group them by framing with blank space or borders.
Space your information proportionally: divide your poster either horizontally or vertically into three or four sections, and place your materials within those spaces.
Type size should be at least 36 points for text and at least 20 points for captions. Materials must be easily read at a distance of 4 feet. Small type or carelessly prepared handwritten copy is unacceptable.
Poster Hanging
Thumb pins will be provided for hanging posters.
Presentation Time
Presenters must be at the assigned space during the designated time to discuss the work presented.
Judging
Posters that do not have a presenter present during the designated time will be ineligible for judging.
Poster Removal
Please plan to keep your poster up until 4:00 PM on April 13.